Graduate Providence Hotel
41.8244

,

-71.41344
Providence

,

United States

|
266US$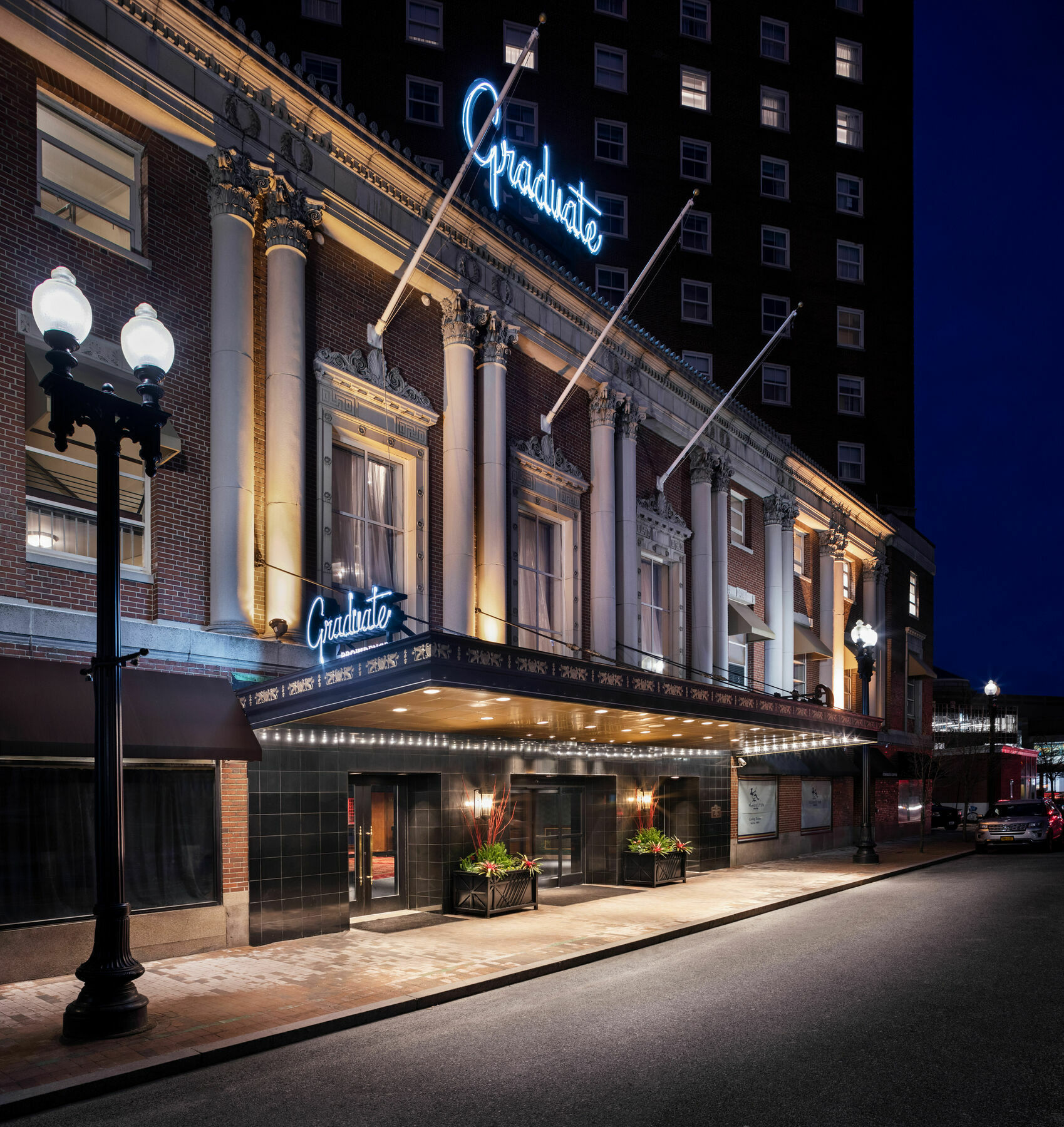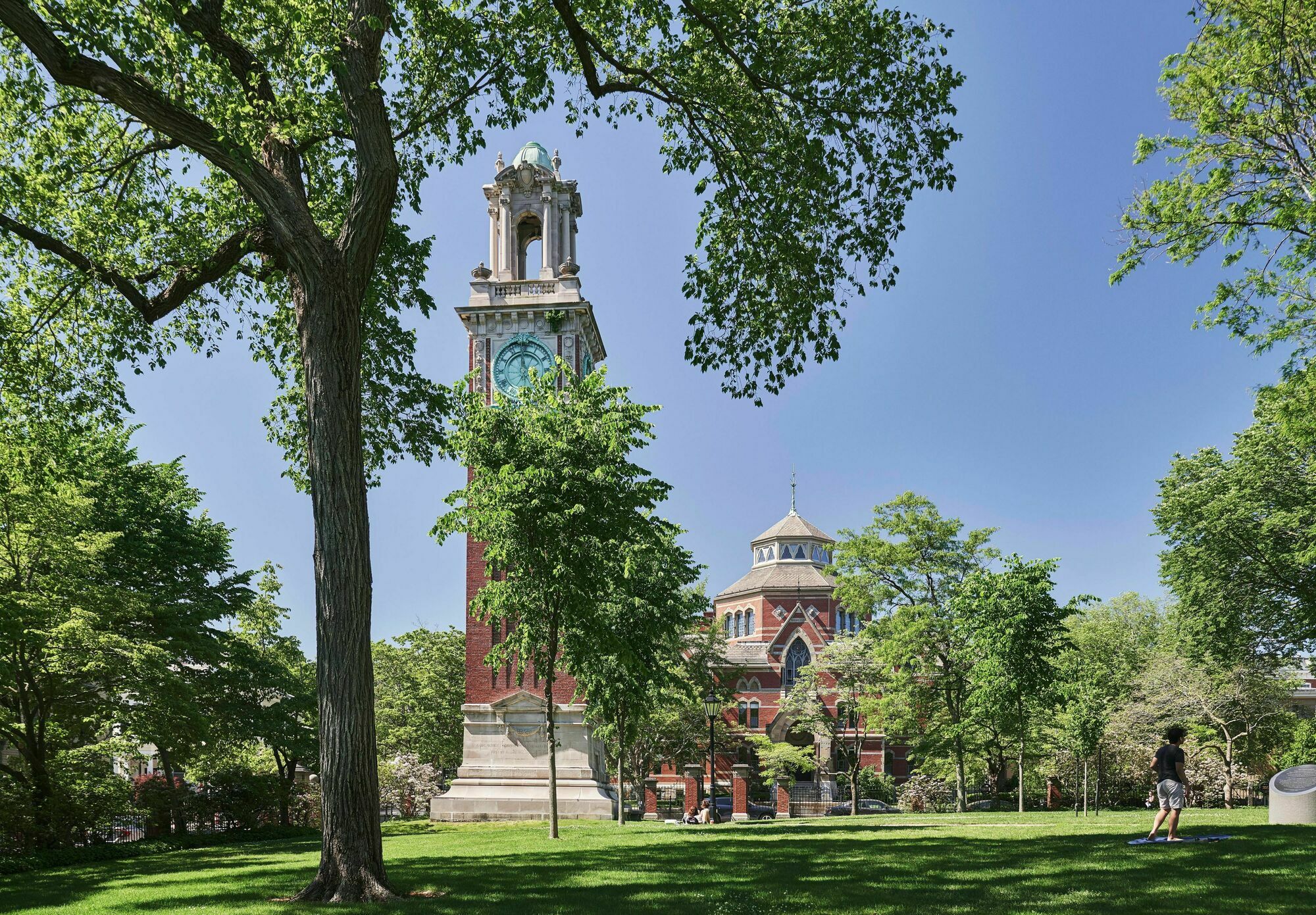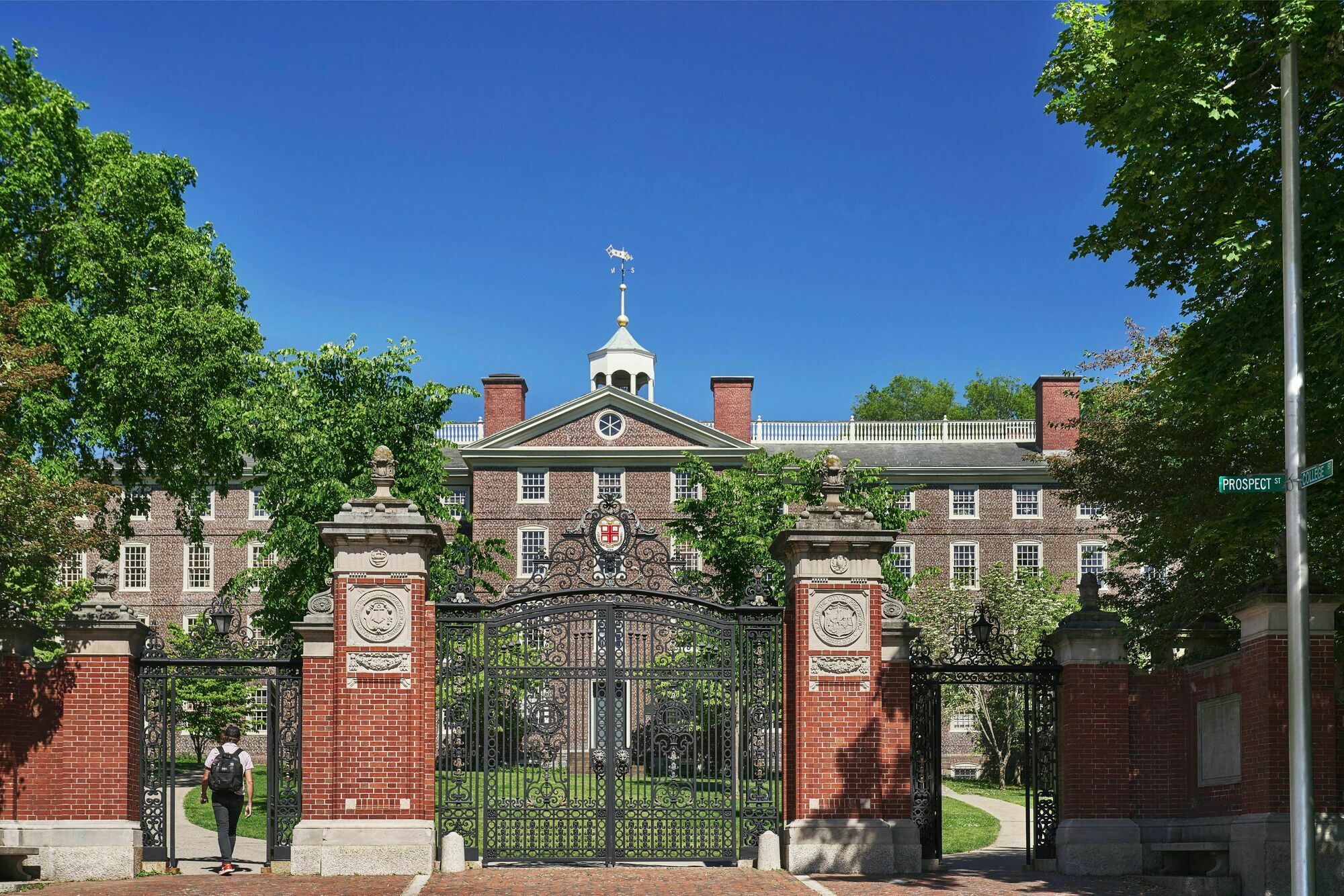 Address
11 Dorrance Street
,
Providence
,
Rhode Island
,
United States
,
02903
, Rhode Island
Overview
Graduate Providence is an 18-story venue in an business area of Providence providing a courtyard, a ballroom and a garden. Since remodeling in 2019 the property has 294 non-smoking rooms to offer.
Location
The hotel is 1.2 miles from Cranston Street Armory, while Slater Mill Museum is 4 miles from the venue. The property is notable for its premier location close to Dunkin' Donuts Center. DePasquale Plaza is also located near the hotel. The venue provides an exquisite accommodation near Providence Amtrak train station, 15 minutes' walk.
Rooms
Property's guest rooms provide a heating system, pay TV and a refrigerator. All hotel rooms have panoramic views over city. All rooms feature adapted bathrooms along with coffee/tea making machines and an ice machine.
Eat & Drink
Breakfast is offered in the restaurant every morning. Typical French cuisine can be enjoyed in the outdoor restaurant. Serving a wide assortment of dishes, Poindexter Coffee, Haven Brothers and figidini are about 100 feet from the venue.
Leisure
Graduate Providence offers cribs for guests traveling with children. For sport enthusiasts, fitness and a fitness center are offered.
Internet
Wireless internet is available in the entire hotel for free.
Guest Parking
The hotel provides public parking for USD 25 per day.
Year renovated:   2019.  Number of floors:   17.  Number of rooms:   294.
Former name: Providence Biltmore
Best-Rated Curio Collection by Hilton Hotels around Providence
17 reviews

145$ / night

3 reviews

183$ / night

69 reviews

256$ / night

42 reviews

159$ / night

18 reviews

199$ / night

20 reviews

139$ / night

18 reviews

169$ / night

21 reviews

151$ / night
Facilities
Most popular facilities
Spa and relaxation
Pedicure
Manicure
Facial
Body wraps
Waxing
Back massage
Full body massage
Treatment room
General
Wi-Fi
Parking
Baggage storage
Food/ Drinks
Fitness/ Gym
Spa and relaxation
Elevator
Guest Parking
Public parking is possible at a location nearby at USD 25 per day.
Services
Bicycle rental
Wake up service
Business
Meeting/ Banquet facilities
Fax/Photocopying
Facilities for people with disabilities
Toilet for disabled
Bathroom for disabled
Spa & Leisure
Ballroom
Pedicure
Manicure
Waxing
Facial
Treatment room
Body wraps
Back massage
Full body massage
Make up services
Room view
Sea view
Garden view
City view
Mountain view
Pool view
Landscape view
Room features
Air conditioning
In-room safe
Closet
Ironing facilities
Couch bed
Media
Television
AM/FM alarm clock
Good to know
Check-in
from 16:00-23:59
FREE
Check-out
until 11 am
FREE
Pets
Pets allowed on request at the price of USD 25 per room, per night.
Rooms and availability

City view

Shower

Air conditioning

Bed options:

Max:

2 persons
Garden view

Shower

Air conditioning

Bed options:

1 King-size bed

2 King-size beds

Max:

4 persons
City view

Shower

Private bathroom

Non-smoking

Air conditioning
Location
11 Dorrance Street
,
Providence
,
Rhode Island
,
United States
,
02903
, Rhode Island
City landmarks
Nearby
Restaurants
Hotels nearby
University
Rhode Island School of Design Museum of Art
2800 ft
Library
Providence Athenaeum
2500 ft
Museum
Providence Children's Museum
4000 ft
Congdon St. and Cushing St.
Museum
John Brown House Museum
3700 ft
282 N Main St
Roger Williams National Memorial
2800 ft
Library
Providence Public Library
2700 ft
Museum
The Stephen Hopkins House
2300 ft
Church
First Baptist Church in America
2800 ft
Museum
Governor Henry Lippitt House
4700 ft
Providence
Historic Federal Hill
4300 ft
Park
India Point Park Playground And Mosaic Mural
1.3 mi
Museum
Haffenreffer Museum of Anthropology
2700 ft
1 La Salle Sq
Dunkin' Donuts Center
1600 ft
Event hall
Rhode Island Convention Center
1800 ft
Mall
Providence Place Mall
1800 ft
Public Building
Providence City Hall
900 ft
Gallery
Providence Art Club
1900 ft
Downtown Providence Historic District
900 ft
Restaurant
Sura Korean Restaurant Sushi & Bar
700 ft
Restaurant
Vinya Test Kitchen
700 ft
Restaurant
Centro at The Omni Hotel
900 ft
Restaurant
Blake's Tavern Restaurant
800 ft
Getting around
Airports
New Bedford Regional (EWB)
30.7 mi
Train
Providence Station
2000 ft
You can book a shuttle, once your reservation is complete.
Reviews of Graduate Providence
Alex

The valet parking service was fantastic! They were friendly, helpful, and efficient. The location was close to many attractions and restaurants, which were easy to walk to. The bed was comfortable and the room had a nice view.

The outlets were outdated and incompatible with modern technology. We had trouble connecting our own streaming device to the TV and had to ask for assistance with the wifi provider. The service quality was inconsistent, with the front desk staff and room service staff being unhelpful. The spa was closed, which was disappointing. this hotel needs improvement.

Claude

The staff were very friendly and attentive during my Easter stay. I appreciated the complimentary water and coffee in the lobby, and the chocolate treats at the front desk were a nice touch. The hotel's location was great, walking distance to many attractions and restaurants. Plus, the bed was comfortable and ensured a good night's sleep.

However, my room felt outdated and in need of renovation. The bathroom was small and not very clean. I was also disappointed in the lack of temperature control, as the whole hotel was on the same system. This made it difficult to get the room to a comfortable temperature, and I couldn't get it warm enough. All of these factors made me feel the room was overpriced. I may try a different hotel during my next trip to the area.

Edmund

Got complimentary water bottles and free Wi-Fi. The hotel was in a convenient location for exploring the city. The room was spacious and comfortable.

The noise level was unbearable, could hear everything from the next room. The restaurant was closed during my stay, which I wasn't informed about beforehand, making it difficult to find a place to eat each morning.

Charles

We had a suite with comfortable 2 king sized beds.

Jim

The room with a pull out sofa.

Floyd

Really nice stay, we were there for 2 days. The food was superb and served in the café.

John

Clean, quaint hotel, freshly renovated rooms and pleasant staff. Lovely building and rooms with 2 king beds. A good bar on site. Pleasant experience there.

Wi-Fi signal was very weak.

Mike

We absolutely loved our stay at this hotel! From the moment we walked in, the lobby impressed us with its stunning historic glass elevator and foyer design. The front desk staff and concierge were incredibly helpful and friendly. Our room was clean and professional with an enormous double suite that felt like two separate rooms. We were lucky enough to get an upgrade to the high level, which gave us a fantastic view of the city. The location was very convenient, as it was close to the Dunkin Donuts center and also near bars, restaurants, and a huge shopping mall. Additionally, the bed was super comfy, and the bathroom facilities were very nice.

It was all superb.

James

Pleasant and welcoming staff, free wake up service and ironing.

Craig

This hotel is located in a great part of town - there are plenty of shops, restaurants and bars within walking distance. The room was spacious, with a comfortable bed and a large window with city views. The breakfast spread was really good, with fresh fruits, pastries, and hot items. We also enjoyed the pool and fitness center.

The decor was a little dated and the carpet was stained in some areas.

Alvin

Our room was fantastic with a nice decor. The view was exceptional and the staff were wonderful.

Robert

We were in a stunning location within walking distance of State House Courthouse.

Jim

The location was optimal, not too far from an art museum. There was a great restaurant at a medium distance from the hotel. Variety of superb food, we appreciated it.

Frank

A safe box, TV set and a refrigerator in the room, unbeatable location. It's nice that they offer wake-up service. The staff are efficient and courteous, we appreciated them.

Mickey

Location: the hotel was right by restaurants as well as the center. I often went to Haven Brothers to pick up some food. The room was neat and freshly renovated with 2 king beds, had very pleasant experience. The breakfast was included.
FAQ about Graduate Providence
How far is Graduate Providence from the city center?
Graduate Providence is located in Downtown Providence district in the very heart of Providence.
What landmarks can I find in vicinity of the Graduate?
During the stay at the Graduate guests can visit the 18th-century history center "John Brown House Museum" (0.7 miles), Downtown Providence Historic District State House (0.5 miles) as well as Brown University (0.6 miles) among others.
What popular attractions are the closest to the 4-star Graduate Providence?
Guests of the 4-star Graduate Providence can visit Providence Performing Arts Center (0.3 miles), or Dunkin' Donuts Center placed within just a 6-minute walk.
Is there parking at Graduate Providence?
Yes, Graduate Providence features a garage available nearby.
What are our dining options during the stay in the Providence hotel?
At the Providence hotel guests can choose from 2 venues for in-house dining, among them - a highly rated à la carte restaurant Poindexter Coffee (4.5 according to guests' reviews), featuring medium prices.
Can I have breakfast at the Providence hotel?
Yes, guests of the Providence hotel can enjoy buffet breakfast served daily in the restaurant.
What time is check-in and check-out at Graduate Providence?
Guests of Graduate Providence can check in from 4 PM to 11.59 PM and check out from 11 AM.
How much is a room at Graduate?
The price of staying at Graduate is $9 cheaper than $170, which is the average price for a night's stay in 4-star hotels of Downtown Providence district.
Which amenities are included in the rooms of Graduate Providence?
Most rooms of Graduate Providence include a sun terrace and a kitchenette as well as smoke detectors provided for guests' security.
Does the hotel offer facilities for business travelers?
Yes, for business travelers the hotel provides a desk and a photocopy machine.
What sport activities at Graduate Providence can I take part in?
At Graduate Providence guests can attend a gym facility available on-site or make use of fitness classes and a gym area.
What spa facilities does Graduate Providence offer?
At Graduate Providence guests can enjoy full body massage, back massages and facial massage as well as visit a spa salon offering body wraps, pedicure and manicure.